Subtle and Refined: The Mini Facelift Technique
By dustinheringer on January 31, 2015
---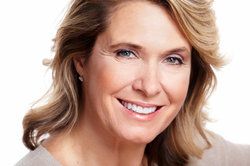 At Arizona Ocular and Facial Plastic Surgery, we have integrated the comprehensive range of advanced surgical techniques into our practice because we understand that, when it comes to plastic surgery, one size does not fit all. This is particularly true of facelift surgery, in which a high degree of customization is necessary to producing the best possible results for each individual patient. Our experienced and highly trained facial plastic surgeons, Dr. Dustin Heringer and Dr. William McLeish, are masters of multiple facelift techniques, including the mini facelift.
At our plastic surgery practice in Scottsdale, the mini facelift technique is frequently used to address mild to moderate wrinkling and sagging of the lower face for patients who do not yet require more invasive techniques to achieve their goals. As with all other facelift techniques, our plastic surgeons are able to customize the mini facelift to meet the unique needs and goals of each individual patient.
What is mini facelift surgery?
Unlike full facelift surgery, the mini facelift targets only selected areas of the face, specifically the midface, cheeks, and lower third of the face. By limiting the procedure to this portion of the face, our surgeons are able to work through smaller incisions than a full facelift would require, and patients benefit from less scarring and a shorter, more comfortable recovery period.
During mini facelift surgery, our plastic surgeons access underlying tissues through small, discreet incisions so that resulting scars will be difficult to see. Through these incisions, excess fat and tissues are removed and muscles are reshaped and tightened. Any excess skin is excised, and the incisions are sutured closed. The entire procedure lasts less than two hours from beginning to end.
Patients emerge from the procedure immediately looking improved; however, there will be some swelling and bruising that will subside over the weeks that follow. Once the full results of surgery reveal themselves, most patients appear between three and five years younger and significantly more refreshed, results that can last for years with a healthy lifestyle.
Are you a good candidate for mini facelift surgery?
Most people who undergo mini facelift surgery are in their late thirties to late forties and are just beginning to experience the signs of aging on their faces. These signs include:
Light to moderate folds in the mid and lower portions of the face, such as nasolabial folds.
The first stages of jowls.
The first signs of a turkey wattle in the neck.
In addition, candidates for mini facelift surgery should:
Be in good enough health to undergo a major surgical procedure.
Have realistic expectations of the results they can achieve through the procedure - a mini facelift will produce subtle results that address only the lower third of the face. Patients who wish to achieve dramatic or more comprehensive results should consider combining mini facelift with another procedure or perhaps another type of facelift altogether.
Be willing and able to follow all post-surgical instructions provided to them diligently.
Understand the risks associated with the procedure.
Learn More about Mini Facelift Surgery
To learn more about mini facelift surgery, please contact Arizona Ocular and Facial Plastic Surgery today.
Related to This
It's hard to find a great ocular plastic surgeon; Dr Heringer is one of them.

Wanda C.