Tip Rhinoplasty Can Transform the Appearance of Your Face
By dustinheringer on June 12, 2017
---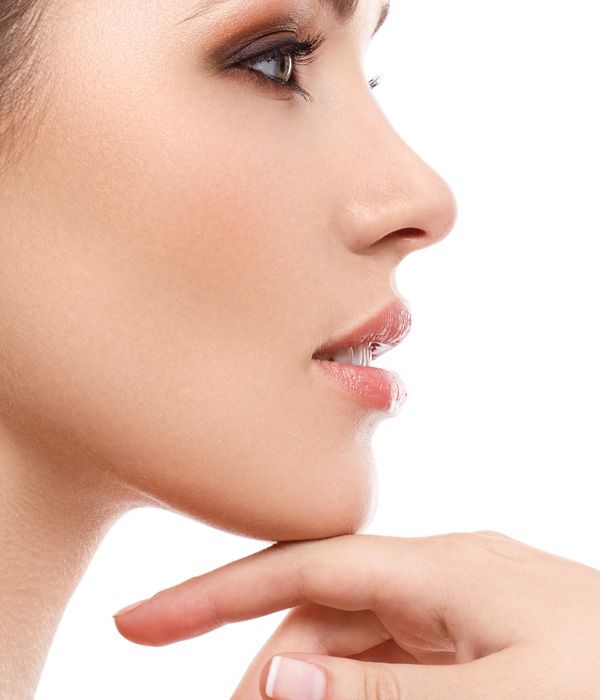 Having an overly large or misshaped nose can create facial asymmetry. Patients who are unhappy with their nose often undergo a traditional rhinoplasty to improve their self-image and confidence. In some cases, rhinoplasty can also address certain medical conditions, such as snoring and difficulty breathing.
In cases where the tip of the nose is the cause of your issues, Dr. Dustin Heringer at Arizona Ocular and Facial Plastic Surgery can perform a tip rhinoplasty. This procedure is one of the more commonly requested surgeries by patients dissatisfied with the appearance of their nose at our Scottsdale, AZ clinic. Compared to a traditional rhinoplasty, it offers less invasive techniques and a faster recovery.
What Is a Tip Rhinoplasty?
For patients who are generally satisfied with the shape or size of their nose but struggle with a bulbous tip or uneven nostrils, a tip rhinoplasty can help achieve desired results with less downtime. Although this procedure is still considered surgery and will need to be performed under anesthesia, it provides a smoother recovery than a traditional rhinoplasty and can help address concerns confined to the tip of the nose.
During this cosmetic procedure, the doctor will leave the bone structure in tact, but reshape the cartilage and remove excess skin on the tip of the nose. You would be surprised how just refining the tip can help improve your nose and overall appearance.
Who Would Benefit from a Tip Rhinoplasty?
This corrective nose surgery can address a variety of concerns, such as:
Lift a downward shaped nose
Create more symmetrical nostrils
Correct complications from a previous rhinoplasty
Reduce flared nostrils
Reduce the area between the nostrils
Reshape a round, bulbous tip
Straighten a crooked tip
Are You a Good Candidate?
The best candidates for a tip rhinoplasty include patients who are in good overall health but:
Have concerns only about the tip of the nose
Are battling self-esteem issues as a result of nose concerns
Have a fully developed face
Do not smoke
Have realistic expectations for what the procedure can accomplish
Have facial anatomy that is appropriate for tip refinement
During your consultation, the doctor will provide a series of tests to determine if you are in good overall health and create a treatment plan suited for your individualized needs. Each tip rhinoplasty differs and will cater to a patient's unique desires and cosmetic goals.
Because rhinoplasty is considered a complex surgery, it is important to choose a surgeon with extensive experience, such as Dr. Heringer. Complications from rhinoplasty can negatively impact your appearance, as well as cause difficulty breathing through your nose, inability to taste, skin discoloration, numbness, and a host of other issues. Having a qualified surgeon perform your procedure in addition to following your post-surgical instructions carefully will significantly reduce your risk for complications.
Contact Us Today
If you are unhappy with the appearance of your nose, a simple tip rhinoplasty can help you achieve improved self-confidence and more balanced features. Contact our office today to schedule your initial consultation with Dr. Heringer. You can reach us online or by calling (480) 949-5990.
Related to This
It's hard to find a great ocular plastic surgeon; Dr Heringer is one of them.

Wanda C.