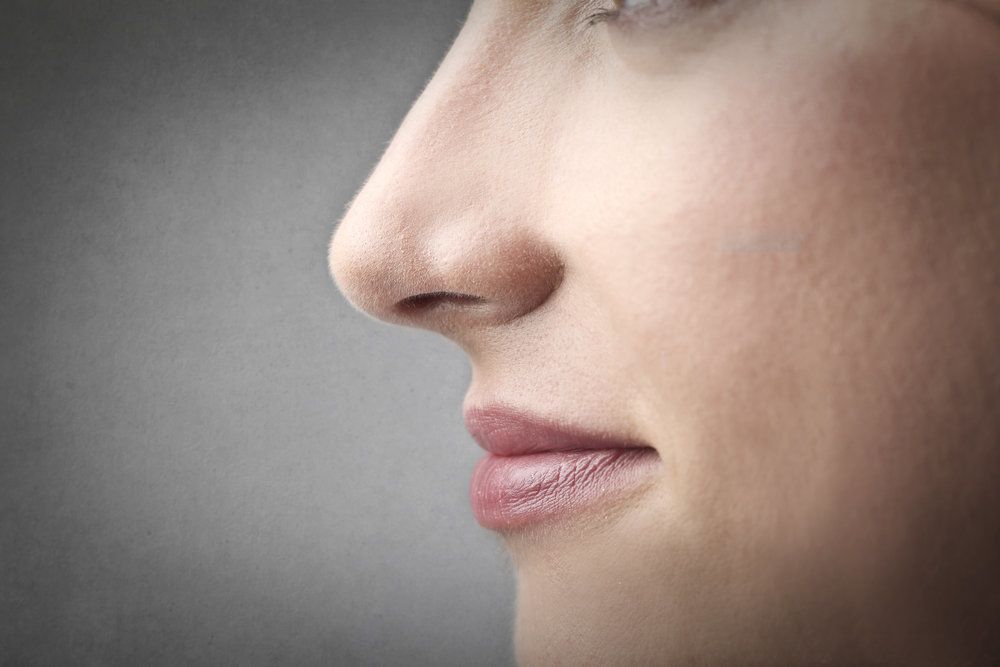 The size and shape of the nose can have a big impact on the overall structure, balance, and proportion of a person's face. If the nose appears to be too big, it can leave a patient feeling self-conscious about his or her appearance. At his facial plastic surgery practice, Dr. Dustin Heringer has performed many rhinoplasty procedures to refine the appearance of the nose. Rhinoplasty alters the size or shape of the nose to bring balance to the face.
While there are many aesthetic flaws that can be addressed through rhinoplasty surgery, here, we will be focusing specifically on the length of the nose. Rhinoplasty for a long nose allows our Scottsdale, AZ surgeons to improve facial proportions and achieve an improved profile.
The Procedure
Every rhinoplasty procedure is performed with the patient's safety and comfort as the highest priority. Dr. Heringer will start the procedure by administering IV sedation or general anesthesia. After that, the specifics of the surgery will vary from patient to patient. Each nose is unique and the needs and goals of each patient are unique as well. Dr. Heringer will tailor each procedure so that patients achieve their desired goals.
A long nose is likely to be the result of excessive bone, extra cartilage around the tip of the nose, or a long nasal septum (the length of tissue that separates the two nostrils). Prior to surgery, Dr. Heringer will examine the nose to determine what technique will be most effective in shortening the nose.
In terms of reducing the length of a long nose, there are generally two ways that this can be achieved. Dr. Heringer may either reduce the amount of tissue and cartilage at the tip of the nose, or shorten the length of the septum by removing some of the cartilage from there. In some cases, Dr. Heringer may combine these techniques to provide the patient with a shorter, more proportionate nose.
It is important for patients to understand that changing the length of the nose may alter other proportions of the nose. For example, once the nose is shortened, it may look wider. Dr. Heringer uses computer imaging to provide patients with an accurate representation of what the nose will look like after surgery. If there are other issues that need to be addressed once the nose is shortened, Dr. Heringer will include these in the surgical plan.
Rhinoplasty Benefits
Rhinoplasty surgery can significantly improve the balance and proportion of the facial features without dramatically altering a person's appearance. The alterations made during rhinoplasty surgery will enhance the patient's natural beauty and leave him or her feeling more confident.
Schedule an Appointment
If you are interested in reshaping your nose to improve facial proportions, schedule an appointment with Dr. Dustin Heringer at your earliest convenience. Dr. Heringer can answer any questions you may have about the rhinoplasty procedure, and let you know if you are an ideal candidate for treatment.