What Are the Results of BOTOX® Injections Like?
By dustinheringer on November 29, 2017
---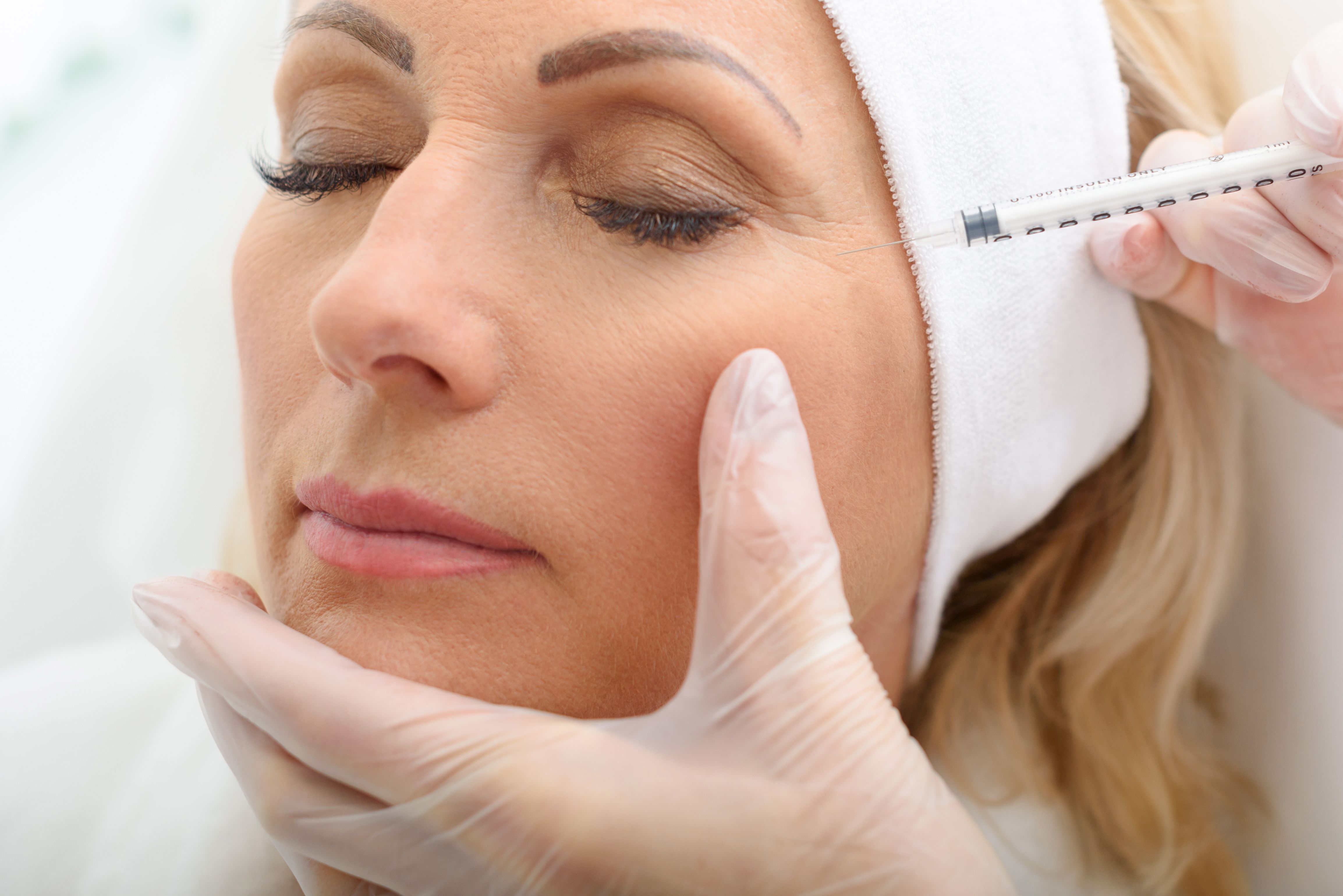 While facelift and other surgeries are ideal for anti-aging, we at Arizona Ocular and Facial Plastic Surgery have achieved great results with patients thanks to BOTOX® cosmetic injections. A number of people throughout the greater Scottsdale area have had questions about this alternative to traditional facial plastic surgery.
BOTOX® injections are a type of cosmetic injectable treatment that helps reduce the appearance of lines and wrinkles in certain parts of the face. Thanks to BOTOX® injections, people can look years and years younger without having to undergo facial plastic surgery procedures. There's no scarring, no downtime, and the results can be repeated and recreated as needed.
How Do BOTOX® Injections Work?
BOTOX® injections work by stopping muscle contractions in the injection sites. By freezing these muscles and preventing their movement, the wrinkles caused by muscle contractions will not appear. The skin in those areas of the face smooth out, leaving lines invisible in the process.
Wrinkles BOTOX® Injections Can Treat
BOTOX® injections are ideal for treating the following dynamic wrinkles of the face:
Forehead lines
Crow's feet
Frown lines
Certain lines around the mouth
During a consultation with a plastic surgeon, you can lead if you are an ideal candidate for BOTOX® injections.
How Long Do BOTOX® Injection Results Last?
BOTOX® injections usually last for about six months. Sometimes the effects last for a shorter amount of time and sometimes they last for a longer amount of time. It can vary from patient to patient, but six months is a good general estimate of the duration of BOTOX® injection treatment.
Can I Get Repeat BOTOX® Injections?
Yes.
Many people are quite impressed with the outcomes they achieve with BOTOX® injections. To help prolong the anti-aging results, they often undergo additional BOTOX® injection treatments as soon as the previous procedure's results have worn off.
BOTOX® Injections vs. Facial Plastic Surgery
The results of BOTOX® injections are comparable to facial plastic surgery procedures. Wrinkles are far less visible and patients wind up looking years younger thanks to treatment. The cost of BOTOX® injections is also far less, though of course that accounts for the temporary results that are achieved.
In terms of patient satisfaction, both facial plastic surgery and BOTOX® injection patients report high levels of satisfaction regarding the results they achieve. Even though the results of BOTOX® injections last just a few months, patients tend to have realistic expectations about the way the treatment works, and are pleased with the temporary wrinkle reduction without downtime or scarring.
BOTOX® Injections vs. Dermal Filler Injections
Dermal fillers are a type of cosmetic injectable that reduce wrinkles by adding volume to injection sites. They function differently than BOTOX® injections, and so the results are not necessarily comparable since different kinds of wrinkles and cosmetic flaws are treated. That said, many people who undergo any sort of cosmetic injection therapy are usually pleased by the outcomes.
There are some instances in which BOTOX® injections can be paired with dermal fillers. We can discuss if that is an ideal option for you during the consultation process.
Learn More About BOTOX® Injections
If you would like to learn more about BOTOX® injections and how they can help you look your youngest, be sure to contact an experienced plastic surgeon and skin care specialist. We at Arizona Ocular and Facial Plastic Surgery will work with you to help remove wrinkles and make you look your best.
Related to This
It's hard to find a great ocular plastic surgeon; Dr Heringer is one of them.

Wanda C.