Nonsurgical Blepharospasm Treatments
By dustinheringer on February 15, 2018
---
Chronic, involuntary twitching of the eyelid is not only a nuisance but it can be painful, as well. Blepharospasm is a neurological disorder that occurs when incorrect signals are sent from the brain to the muscles around the eyes. This condition can lead to long-term challenges and can have a significant negative impact on your quality of life. Fortunately, our doctors offer nonsurgical blepharospasm treatments at Arizona ocular and Facial Plastic Surgery in Scottsdale, AZ.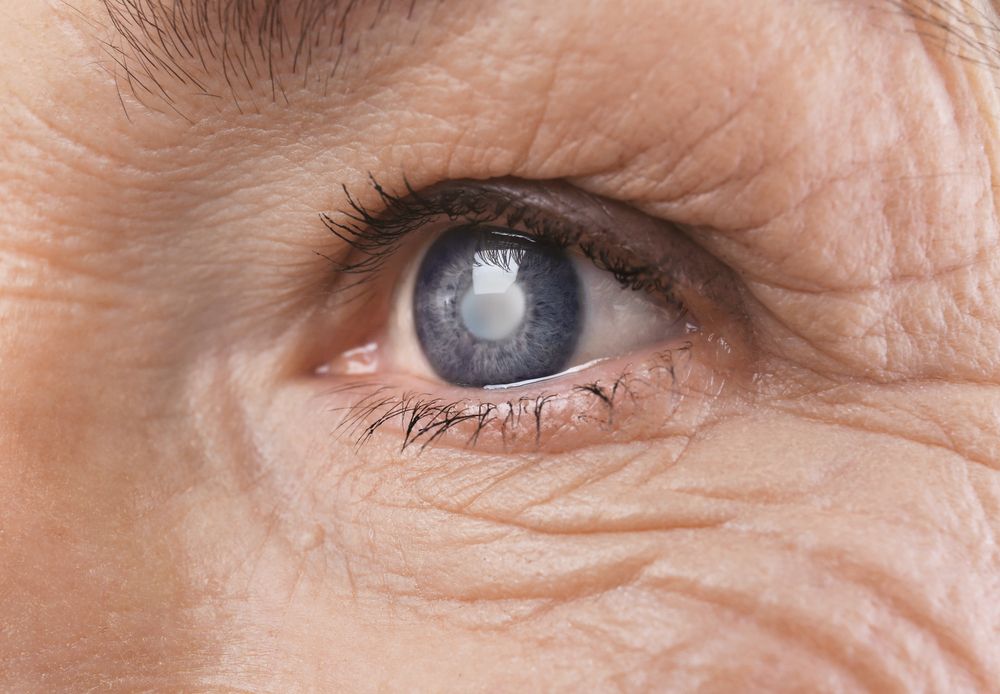 Blepharospasm: A Brief Overview
The onset of blepharospasm typically occurs after the age of 60 and is more common in females than males. Generally, the condition begins with increased light sensitivity, blinking frequency, and a higher tendency for dry eyes. Eventually, patients with blepharospasm will experience forceful and uncontrollable eyelid spasms. In most cases, this condition affects both eyes.
BOTOX® Treatments for Blepharospasm
While most people are familiar with the use of BOTOX (botulinum A toxin) for reducing the appearance of lines and wrinkles, many do not realize its effectiveness in treating muscle spasms. Today, BOTOX injections are regarded as the most effective nonsurgical treatment for blepharospasm. In fact, the success rate of this treatment option is approximately 95 percent.
How Does BOTOX Work?
When BOTOX injections are administered, the material causes temporary paralysis of the affected muscles. Most patients notice the peak effect take place between the fifth and seventh day after treatment but notice a decrease in spasms in as little as two and a half days. Overall, most patients will enjoy full relief from their symptoms for about three months, after which time they will require another treatment session to maintain their results.
Oral Medications for Blepharospasm
In the past, blepharospasm was treated primarily with oral medications. The condition was originally thought to be a side effect of psychiatric illness and was therefore commonly treated with drugs such as lorazepam, clonazepam, and Artane. Although we now know the condition is not psychiatric in nature, these medications (among others) may still be used in certain instances, due to their effects on the motor system. However, because BOTOX injections have proven highly successful in the treatment of blepharospasm, oral medications are not used as frequently today. If your doctor believes that oral medications may help alleviate symptoms of blepharospasm, treatment is typically initiated with the lowest dosage possible, then adjusted according to your specific needs.
What if Nonsurgical Treatments Do Not Work?
If BOTOX, oral medications, or a combination of the two do not provide adequate relief from blepharospasm symptoms, then surgery may be recommended. There are two primary methods used in the surgical treatment of blepharospasm. One involves the removal of the muscle causing the spasm. The other removes a small portion of the nerve to reduce the severity of the spasms. However, due to the advances in technology and the success of BOTOX, surgery is required far less than it used to be.
Learn More about Nonsurgical Blepharospasm Treatments
If you are experiencing signs and symptoms of blepharospasm, nonsurgical treatments may provide you with relief. To find out if you are a candidate for nonsurgical blepharospasm treatment, schedule a consultation at our Scottsdale, AZ practice. As always, we are available to answer any questions you may have. You can contact us online anytime.
Related to This
It's hard to find a great ocular plastic surgeon; Dr Heringer is one of them.

Wanda C.