The Benefits of Xeomin Treatment
By dustinheringer on March 15, 2018
---
Patients sometimes become concerned about the wrinkles, or frown lines, they see forming between their eyebrows. These lines, also known as "11s" or glabellar lines, are a normal consequence of aging. They are extremely common but some people feel they can detract from an otherwise beautiful face. Patients concerned with these lines might be interested in knowing more about the benefits of Xeomin treatment. Xeomin is an alternative to BOTOX® Cosmetic that is specially designed to treat frown lines. Dr. Dustin Heringer is a board-certified plastic surgeon who offers this treatment at Arizona Ocular and Facial Plastic Surgery in Scottsdale, AZ.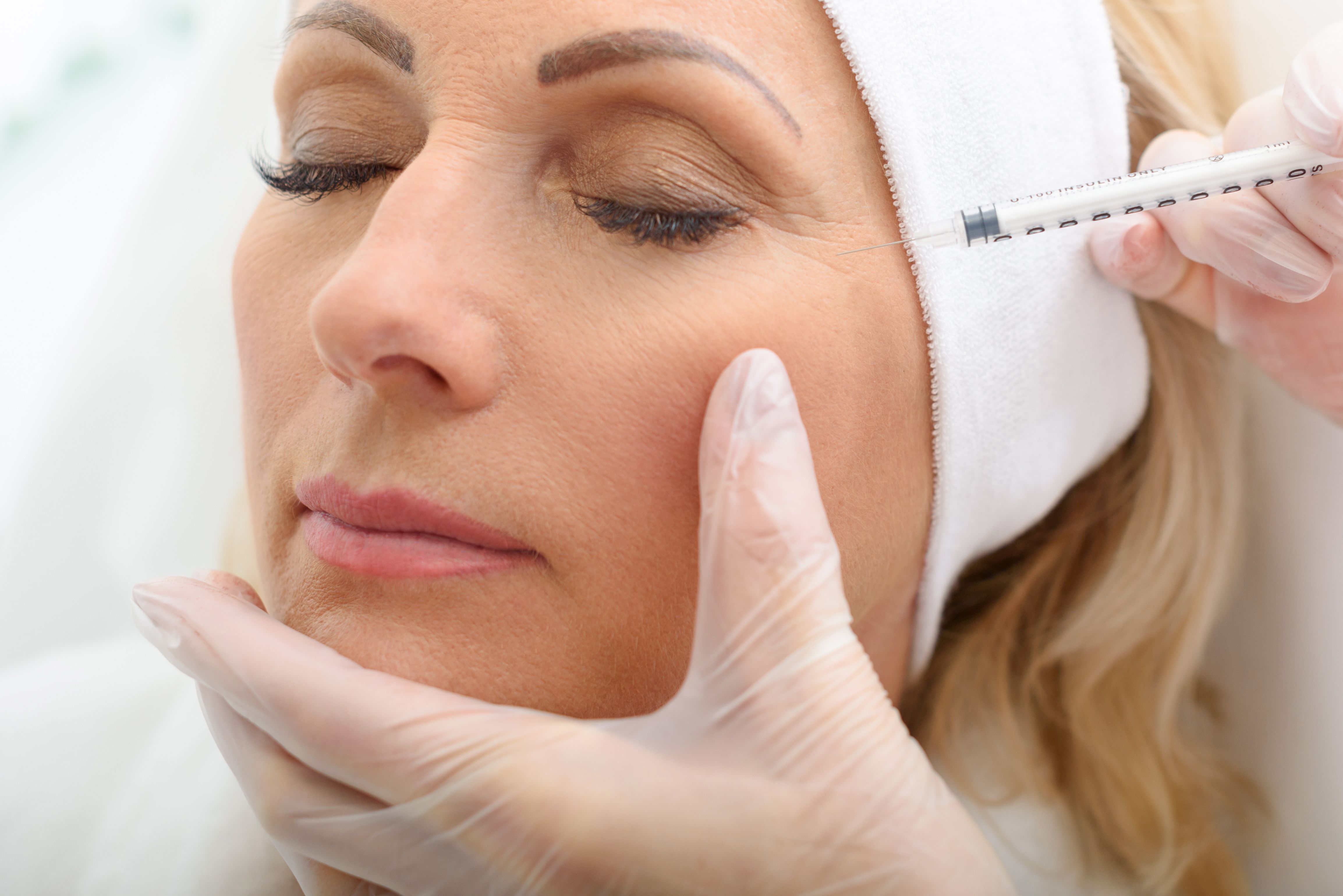 What is Xeomin?
Squinting or frowning is caused by the contraction of muscles in the face. As patients age, their skin begins to lose elasticity, which can allow contraction lines to become permanent. The result is a frown line.
Xeomin (incobotulinumtoxinA) is a highly purified, FDA-approved medication that was developed to treat muscle spasms. It can be injected into the facial muscles that are causing the frown lines and its active ingredient, Botulinum toxin type A, blocks nerve endings in these muscles and prevents them from contracting. The positive effects of Xeomin are usually seen in as little as a week and can last for three to six months. Injections can be repeated as often as every three months.
The Advantages of Xeomin
Xeomin offers several benefits to patients wanting to regain their natural beauty by ridding themselves of unsightly frown lines:
Clinically Effective – At least two large-scale clinical trials have shown that Xeomin is effective in smoothing out moderate to severe frown lines. Based on this research, the FDA approved its use for treatment of glabellar lines in 2011.
Provides an Alternative to Botox – Xeomin acts similarly to Botox in that it smooths wrinkles by blocking out nerve stimulation to muscles. In addition, both are derived from botulinum toxin. However, there are differences. Although Botox is considered safe to use, Xeomin is even more so. Unlike Botox, it is a highly purified "naked" toxin that contains no additives. Consequently, the likelihood that it will trigger antibody formation, which can cause an allergic reaction, is lower.
Temporary Effects – Xeomin acts temporarily to smooth wrinkles, so its effects are reversible. This means that patients who may not be happy with their new look do not have to live with it forever. However, it does give patients a view of how good they can look without frown lines. If they like it, they may decide to continue with Xeomin injections or pursue a more permanent treatment, such as a face or brow lift.
Does Not Require Refrigeration – This makes Xeomin easy to store and transport, and thus, less expensive. It also allows Xeomin to be used in a wide variety of environments.
Easy to Use – Injecting Xeomin is an outpatient procedure that takes only a few minutes to perform. Patients can generally return to their normal activities right away.
Contact the Office to Learn More
Patients who are interested in knowing more about how to eliminate their frown lines and achieve a more youthful appearance are encouraged to schedule a consultation with Dr. Heringer. Contact the office online to schedule an appointment today.
Related to This
It's hard to find a great ocular plastic surgeon; Dr Heringer is one of them.

Wanda C.