Eyelid Surgery for Hooded Eyes
By dustinheringer on July 11, 2018
---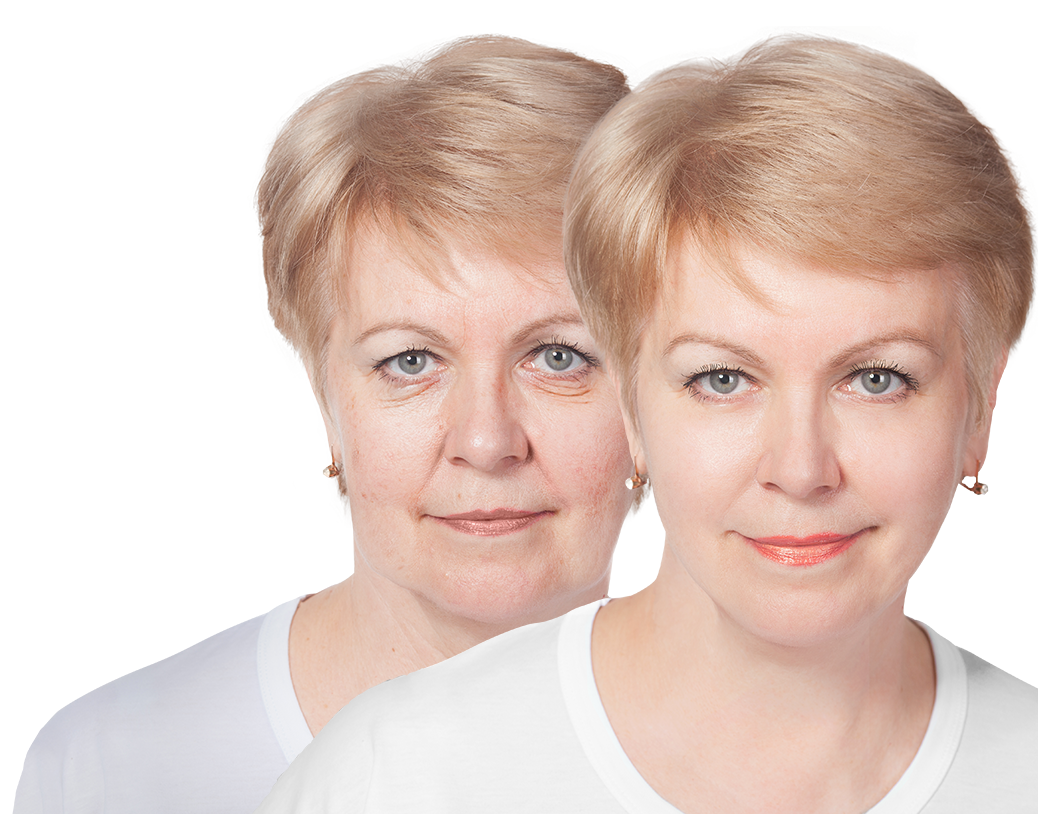 The eyes are the primary focal point of your overall facial features, and they are responsible for the majority of your nonverbal communication cues. That being said, it is no wonder that so many individuals wish to give their eyes a more youthful, refreshed look.
Individuals with hooded eyes, or excess skin around the upper eyelids, can benefit from blepharoplasty, or eyelid surgery. At Arizona Ocular and Facial Plastic Surgery in Scottsdale, AZ, our doctors can perform eyelid surgery for hooded eyes to eliminate sagging skin and deliver a rejuvenated, natural-looking appearance.
What Causes Hooded Eyes?
In most instances, this is caused by collagen loss. As a result, the skin in the upper eyelid area begins to droop and sag.
Collagen is a special protein that gives elasticity and volume to the skin. Unfortunately, it begins to decrease over time. In fact, collagen loss is a typical byproduct of the natural aging process.
When patients develop hooded eyes, the eyelids droop down, and may even partially obstruct vision in some cases.
In addition, there are certain health related conditions that may lead to drooping eyes, such as strokes, congenital deformities, or loose muscles after eye surgery. It is also common for those with hypoactive thyroid to develop ptosis. If eyelid surgery has been recommended to alleviate a medical condition, your insurance may cover the cost of treatment.
Eyelid Surgery for Hooded Eyes
To correct hooded eyes, upper eyelid surgery can be performed, under local anesthesia and sedation. During this procedure, your surgeon will create tiny incisions in the upper eyelid creases. This strategic placement hides the incision lines to minimize scarring.
Next, your doctor carefully trims away excess or drooping skin. He or she will avoid removing too much skin, as this can result in overcorrection, or a "wide-awake" appearance. Often, the underlying muscles are repositioned during eyelid surgery, as well. Finally, the skin is repositioned and secured into place with small surgical sutures.
Recovery after Hooded Eye Surgery
Because blepharoplasty is a surgical procedure, patients can expect bruising and swelling in the area. These side effects typically last between 10 and 14 days, although symptoms can be alleviated with the use of cold compresses. During this healing time, you should avoid any strenuous activity, including exercise and heavy lifting.
Around one week post-op, your sutures can be removed. At this time, all other normal routines can be resumed. It is important to note that recovery will continue for approximately three months, after which full results should be evident.
Long-term Results
The results after eyelid surgery for hooded eyes are typically long-lasting. In fact, some patients can enjoy their rejuvenated look for the rest of their lives.
It is important to note, however, that as the aging process continues, more collagen can be lost. As a result, the skin can become loose, droopy, or wrinkly again. However, many patients find that a brow lift in conjunction with eyelid surgery can reduce the risk of this occurrence.
Contact Us for More Information
If you notice sagging, droopy skin around the upper eyelids, then blepharoplasty could be a solution for you. To learn more about this procedure, or to schedule a consultation at our practice, contact us online or give us a call at (480) 949-5990.
Related to This
It's hard to find a great ocular plastic surgeon; Dr Heringer is one of them.

Wanda C.