Brow Lift Candidates: Getting Rid of Forehead Lines
By dustinheringer on July 31, 2018
---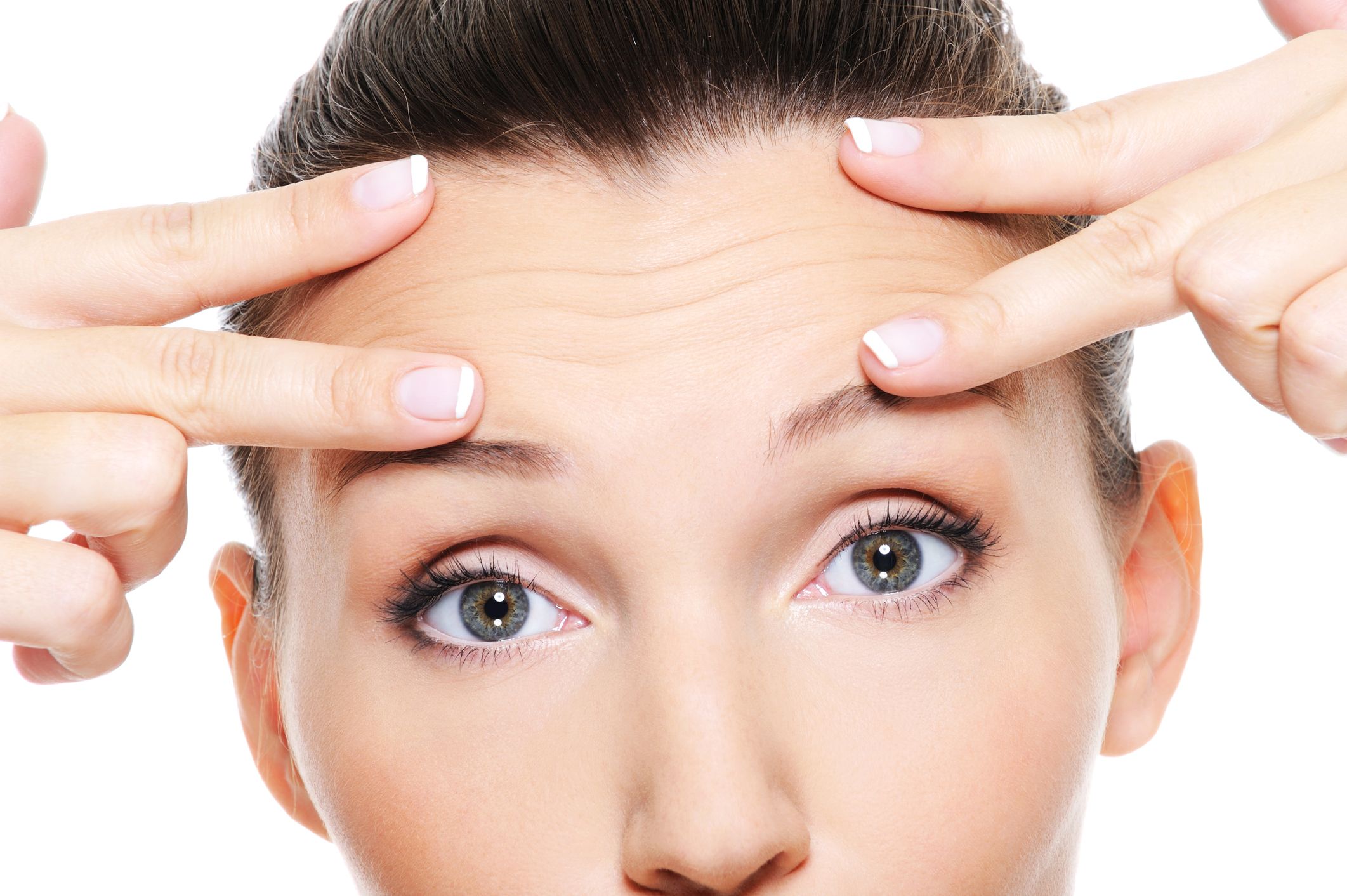 Lines on the forehead can lead to a number of problems. That's one of the reasons why patients seek brow lift surgery at our Scottsdale, AZ practice. Also known as a forehead lift, a brow lift can tighten the skin of the forehead and make those wrinkles disappear.
Let's take a moment to consider the basics of the forehead lift and who may benefit most from this procedure. If you think you may be a candidate, we'd be more than happy to talk to you about the surgery in greater detail.
Problems Caused by Forehead Lines and Wrinkles
Lines and wrinkles on the forehead can leave you looking much older than you really are. Deep lines might become pronounced as you make certain facial expressions, such as raising your eyebrows in surprise. What's more, certain lines may persist even when you are not making any sort of facial expression, resulting in a tired or worried look.
These lines and wrinkles can have an impact on your self-esteem and sense of self, and might even have a negative impact on your career. That's why a brow lift may be the ideal option for you and your needs.
General Candidacy for Brow Lift Surgery
Good candidates for brow lift surgery are in good health overall, and do not suffer from medical conditions that would make a facial surgery a risk to wellness. If a patient isn't healthy enough for surgery, less invasive treatments will be recommended.
Issues with Lines and Wrinkles on the Forehead
Candidates for a brow lift specifically suffer from lines and wrinkles of the forehead. Sagging of the brownie and issues with the eyelids will need to be addressed with other kinds of facial lift surgeries that target those structures specifically.
Understanding the Risks and Benefits
As with any kind of surgery, it's important for people to understand the various risks and benefits of the procedure going in. By knowing the risks, patients will usually take the post-op recovery process seriously, leading to better results and an improved, if not quicker, healing experience.
Considering Alternative Treatments
There are alternatives to surgery when it comes to treating lines of the forehead. Carefully targeted BOTOX® injections may be just what you need to smooth away the dynamic wrinkles of your brow. If not BOTOX® cosmetic, then perhaps dermal filters or skin resurfacing is more ideal.
We can discuss all treatment options for your aesthetic goals in greater detail so you can make a confident choice when it comes to your appearance.
Having Realistic Expectations About Treatment Options
Brow lift surgery is effective, but patients must have realistic expectations about the nature of the procedure. Incisions will need to be made along the hairline to correct the underlying structures of the forehead. While scarring is well hidden, it is a reality of any sort of surgery.
When patients have realistic expectations about their surgery, they tend to experience greater overall satisfaction in the results.
Is a Brow Lift Right for Me?
The best way to find out if a brow lift is right for you is to schedule a consultation at our practice. We can provide you with answers and an honest assessment of what procedures would most benefit you.
Learn More About Brow Lift
To learn more about brow lift surgery and if it's right for you, be sure to contact Arizona Ocular and Facial Plastic Surgery. We are here to help you look your best and feel great about your surgical options.
Related to This
It's hard to find a great ocular plastic surgeon; Dr Heringer is one of them.

Wanda C.