Sun Exposure After Facelift
By dustinheringer on November 29, 2019
---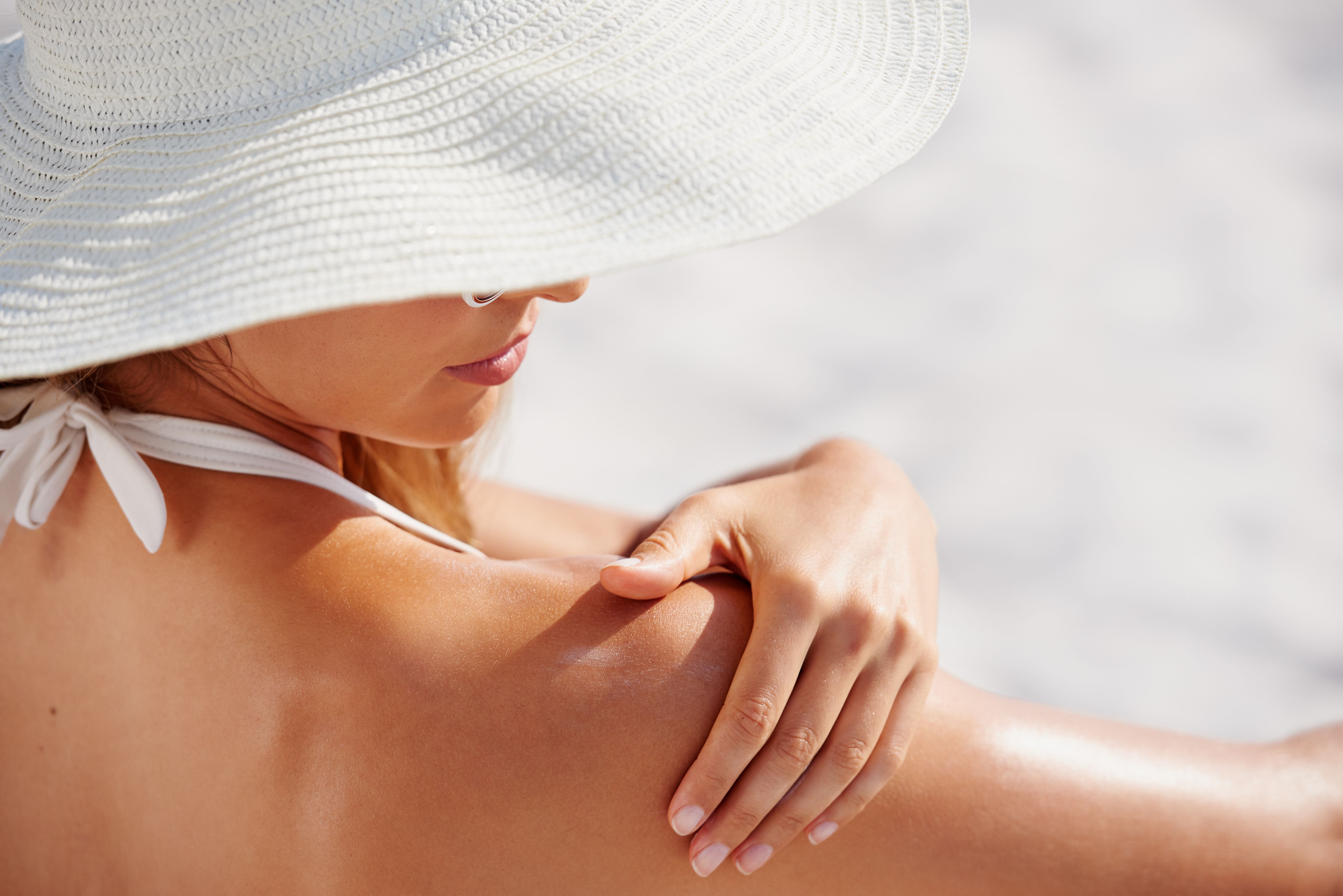 Undergoing a facelift can help you look much younger and more refreshed. Dr. Dustin Heringer has helped numerous people in the Scottsdale, AZ area experience a more vibrant appearance thanks to this popular and traditional facial rejuvenation procedure.
For the best results, it's important for facelift patients to stay out of the sun. The team at Arizona Ocular and Facial Plastic Surgery would like to discuss why this is so important for the best possible facelift outcomes.
Sun Damage and Your Skin
While getting a little sun is important for boosting your mood and improving your general health and wellness, too much sun can be bad for you. In fact, excessive sun exposure is one of the most common causes of deep lines and wrinkles of the face. In addition to that, sun damage can lead to skin pigmentation issues, dry skin, and visible scarring, not to mention an increased risk of cancer.
For these reasons, it's essential for you to protect your skin from too much sun. That's particularly true for people who've undergone a facelift or any other sort of facial plastic surgery procedure at our Scottsdale center.
The Negative Effects of the Sun on Facelift Recovery
Sun exposure after their facelift increases the risk of the following problems:
Sunburn - While recovering from a facelift, you'll be especially susceptible to sunburn. This is uncomfortable, and it can have a number of negative effects on surgical results as well.
Swelling and Inflammation - Too much heat from the sun can make mild swelling and inflammation even worse. This can increase the risk of complications during this crucial point of the healing process.
Severe Scarring - Even if you don't experience sunburn or serious side effects, sun on the incision sites can make scars much more prominent. This can have a negative impact on the long-term results of your facelift.
How To Protect Yourself from the Sun After a Facelift
To protect your face from the sun and its harmful effects, consider the following tips:
Stay Out of the Sun as Much as Possible - Surgical recovery should involve staying indoors and way from the sun. When outdoors, stick to the shade and limit direct sunlight, especially around your face.
Wear a Hat with a Brim - A hat with a brim offers much needed shade and sun protection in the first few weeks of healing.
Wear Sunglasses - Sunglasses are essential for protecting the eyes and the area around your eyes from UV rays. When you can comfortably do so, wear sunglasses when you step outside.
Always Use Sunblock - Once you're healed up and cleared to apply sunblock to your skin again, it will be your best friend. Sunblock will prevent sun damage and help you look younger and more refreshed for years to come.
Long-Term Skin Protection to Prolong Facelift Benefits
To maintain the long-term benefits of facelift surgery, it's important to continue protecting your face from the sun. Continue to wear a hat and sunglasses when outdoors, and apply sunblock as well. This is ideal to prevent premature aging, and can also prevent cataract formation and skin cancer.
Learn More About Facelift Healing
For more information about facelift recovery and what to expect, be sure to contact Arizona Ocular and Facial Plastic Surgery. You can reach our offices in Scottsdale, Peoria, and Phoenix by calling (480) 949-5990. Our team is here to help.
Related to This
It's hard to find a great ocular plastic surgeon; Dr Heringer is one of them.

Wanda C.