Facelift vs. Neck Lift
By dustinheringer on March 01, 2019
---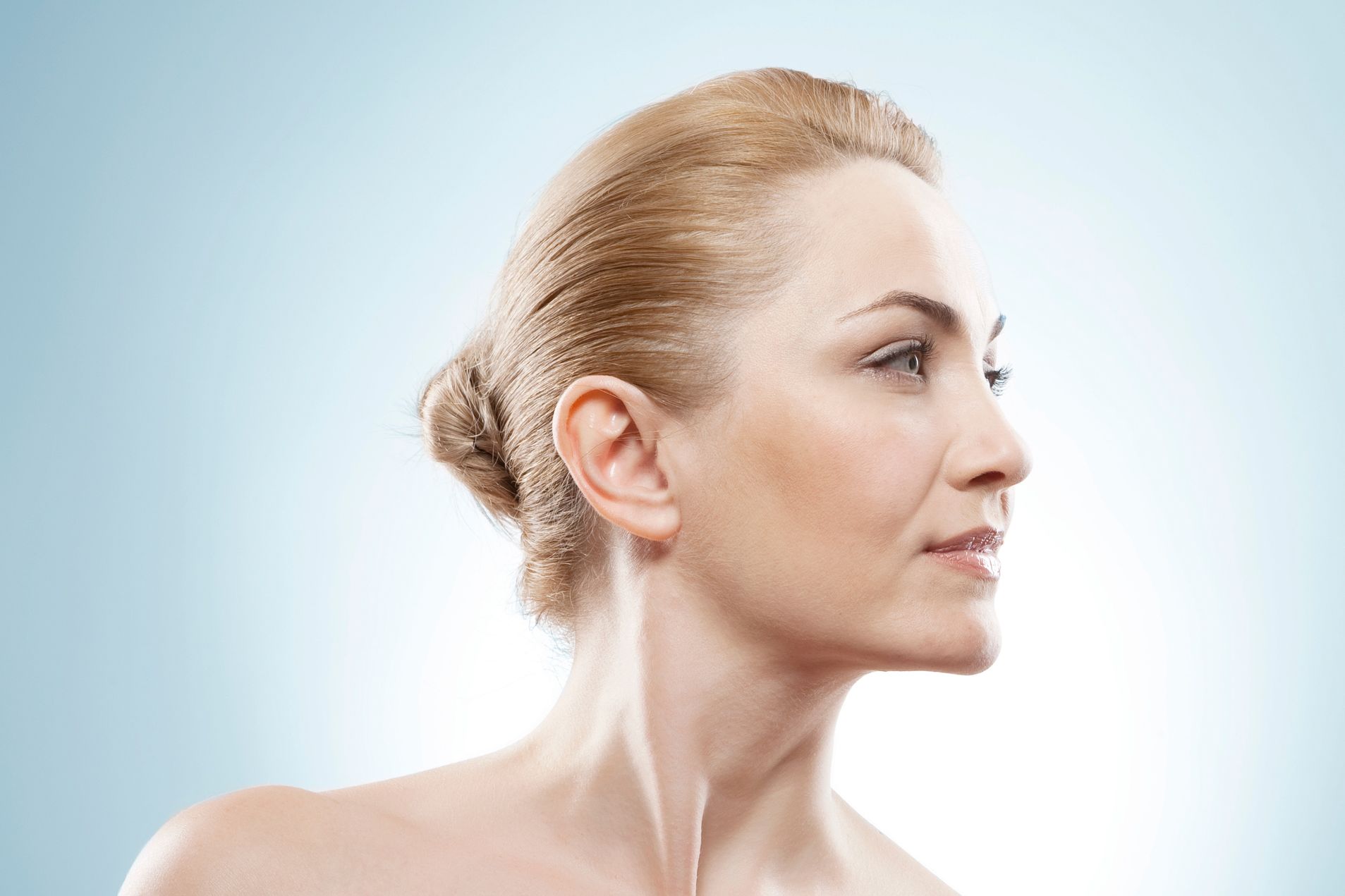 When loose skin and wrinkles develop on the face and neck, many patients want to learn more about their treatment options. Most often, people consider a facelift to smooth and tighten facial skin, and restore definition to the facial features. Another option is a neck lift, which specifically targets the skin and muscles of the neck.
At Arizona Ocular and Facial Plastic Surgery, Drs. Dustin Heringer and William McLeish discuss facelift vs. neck lift surgery with our Scottsdale, AZ patients so that they better understand the subtle differences between these techniques.
The Facelift Procedure
Facelift surgery is performed to lift facial features, eliminate loose skin, and smooth out wrinkles along the mid to lower face, including the jowls and jawline.
There are many surgical techniques that allow our surgeons to achieve these goals. Most commonly, facelift surgery requires small incisions in the front of each ear. Through these incisions, we can access and alter the underlying facial muscles. Any excess skin will be removed before lifting the remaining skin up and closing the incisions.
Patients should understand that facelift surgery does not address the skin around the eyes or forehead. Alterations are limited to the cheeks down to the neck. However, by improving the skin around the lower face and neck, patients can take years off their appearance.
The Neck Lift Procedure
A neck lift procedure is similar to a facelift in that it lifts and smooths the skin along the jaw, jowls, and neck. However, neck lift surgery does not address the cheeks or middle of the face.
When neck lift surgery is performed, incisions are usually made behind the ears and below the chin. As with facelift surgery, these incisions allow our surgeons to manipulate the muscles to provide a natural lift, while eliminating loose, saggy skin.
However, once these adjustments have been made, rather than pulling the skin up towards the ears, the remaining skin is pulled back under the chin, jowls, and jawline to create a tighter, smoother neck.
Which Is Right for Me?
Both a facelift and neck lift can enhance a person's natural beauty while minimizing the common signs of aging. The procedure that is right for each patient will come down to personal needs and aesthetic goals.
If patients are concerned with marionette lines or other creases along the cheeks and mouth, they may be better suited to a facelift. However, if patients are concerned with a double chin or drooping neck, they may be better candidates for a neck lift.
Of course, if a patient can benefit from both procedures, there is no need to settle for just one. A facelift and neck lift can be combined to rejuvenate the lower face and neck. The best way to learn which technique is most appropriate for each patient is through a personalized consultation with one of our experienced plastic surgeons.
Contact Us
If you want to minimize the signs of aging, but aren't sure which plastic surgery technique is right for you, Dr. Dustin Heringer and Dr. William McLeish can help. Contact us at your earliest convenience to learn more about our cosmetic services, or call (480) 949-5990 to schedule a personal consultation.
Related to This
It's hard to find a great ocular plastic surgeon; Dr Heringer is one of them.

Wanda C.